How to Skip the Login Screen on Windows 8 or 8.1
April 16th, 2014 by Rossy Guide
Basic instructions
1. From the desktop, open the Run box by pressing Windows Logo+R keys together.
2. Type in netplwiz and click OK button to highlight your account.
Type "netplwiz" and click OK
3. On the Users tab from the opened Advanced User Accounts program, uncheck the box next to Users must enter a user name and password to use this computer.
4. Click Apply and OK button at the bottom of the window.
Uncheck the checkbox and click Apply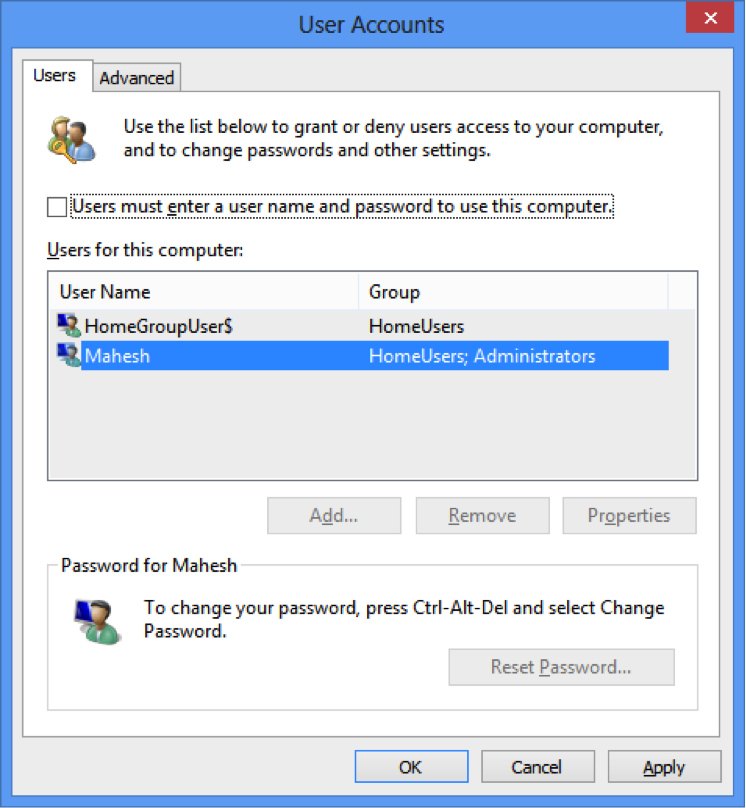 5. From the automatically sign in box, enter your User Name and then your Password twice you wish to automatically login to Windows 8 or 8.1 with.
Enter your Username and Password and click OK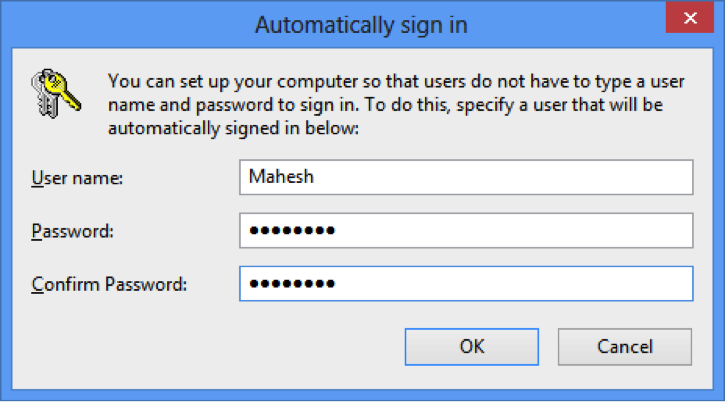 6. Finally click OK button [The Automatically sign in window, as well as the User Accounts window, will now close].
7. Restart your computer. And you have successfully enabled automatic sign-in and from now on, you won't see the login screen but redirected to the Start Screen instead.
8. The login screen is not skipped successful that is if the wrong user name is entered in Step 5 above. Double check that what you enter here is actually your user name and not just the name associated with your account.